Log in to your dashboard, then go to Albums. Choose release and click Create Smartlink. Please note that you can create Smartlink only for already released music, that is live on streaming services and/or digital stores.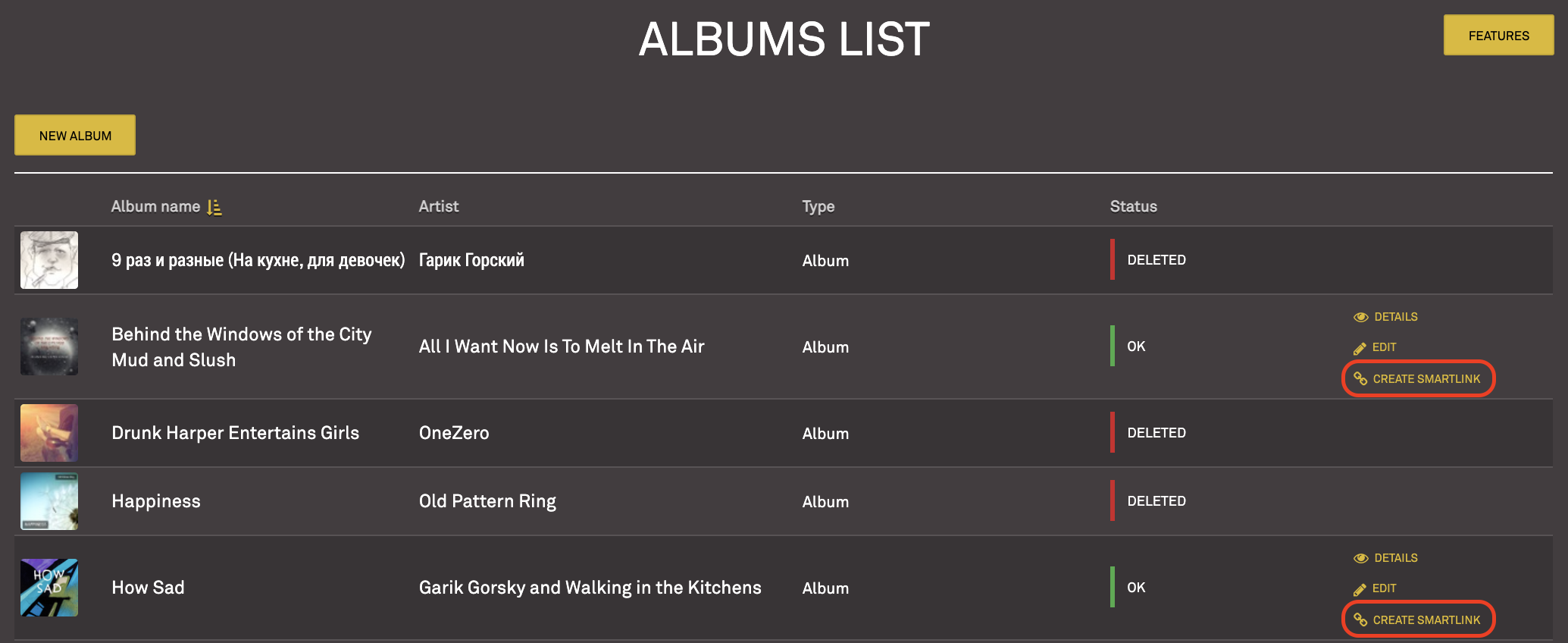 On the opened page you'll see automatically-collected links to iTunes, Apple Music, Spotify, Deezer, and Yandex.Music, surely if you picked them as a destination for your release beforehand. You can manually add missing links to other platforms by clicking Add Link at the bottom of the page as well as links to your website, your social media profiles, add a Youtube video and Soundcloud preview, and change the colour theme.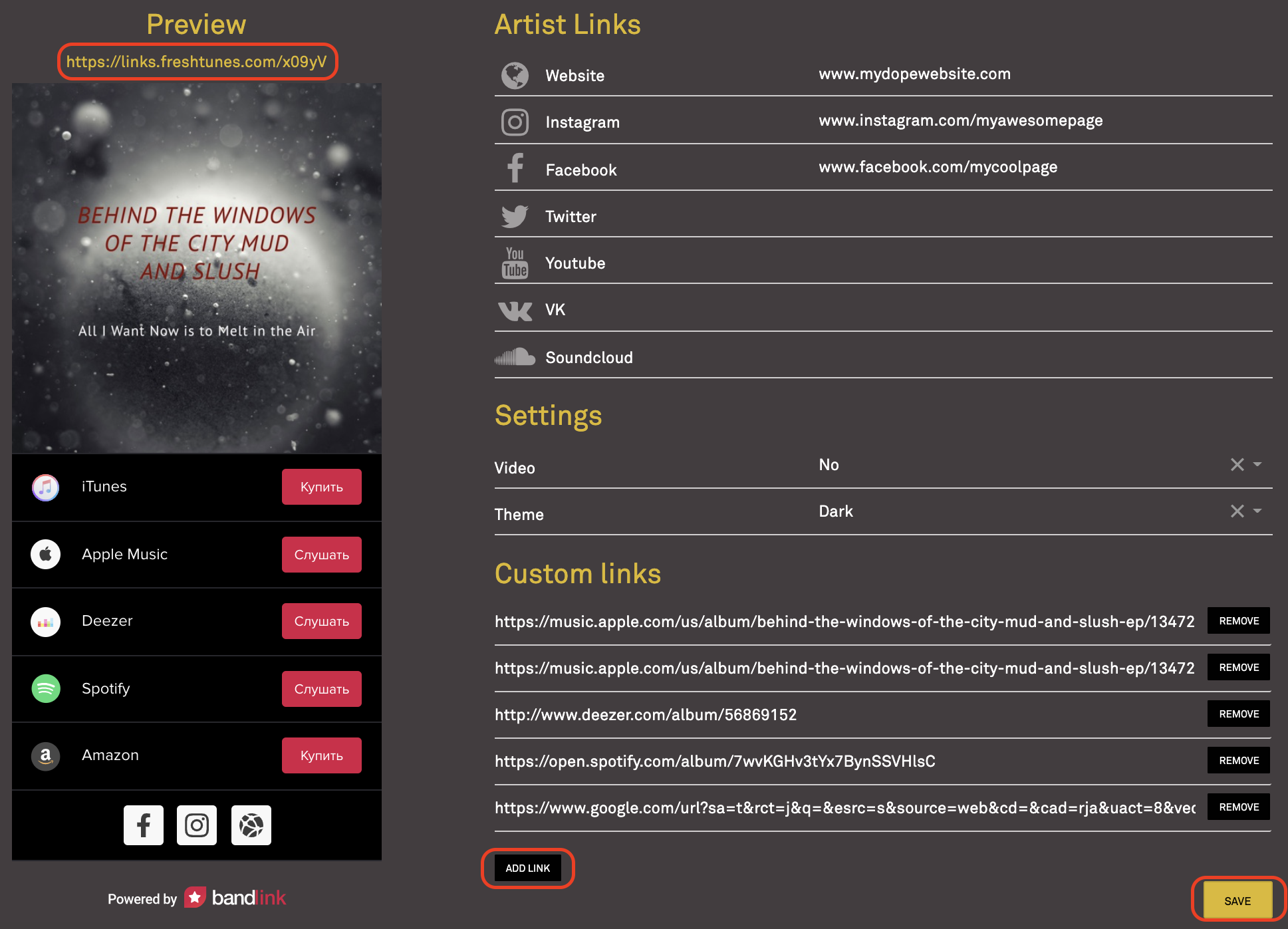 When you finished editing, click Save, copy the link above the cover art preview and share it with your listeners on social media.