Sign Up
To sign up, follow the link https://mcpay.io/
Fill out the Sign Up form: enter your first and last name (in Latin), email, set a password to log in to your account, select your country of residence,enter phone number, read the Terms of Use of the service and the Privacy Policy.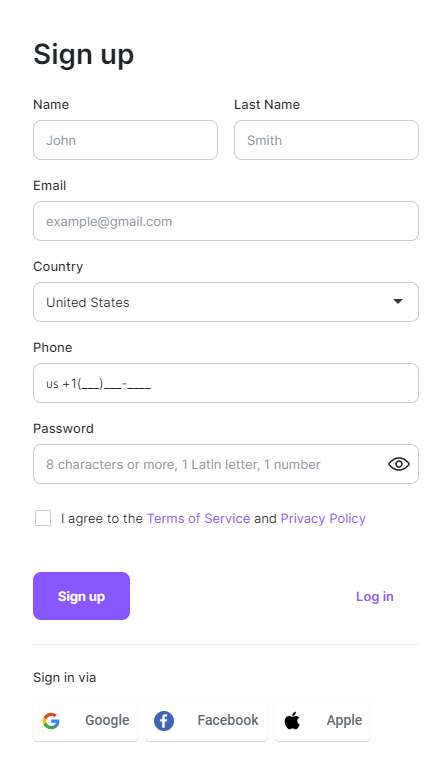 Once you sign up, you will need to confirm your email. A confirmation email will be sent to the email address you indicated. If the email has not arrived, check it in spam or contact our support team.
Authorization via social networks
You can log into your MC Pay account not only with a password but also through social networks: Facebook, Google, and Apple ID. You can link one or several social networks and unlink them at any time in Settings.

User verification (KYC)
To verify your profile, go to Settings.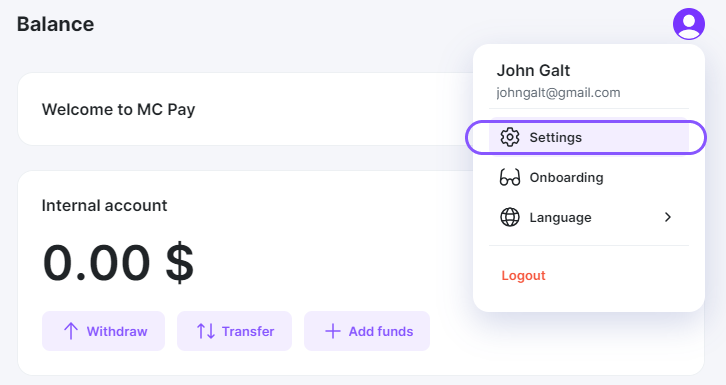 The first stage of verification is the confirmation of legal data.
Please specify your full name, date of birth, and residence address. The data is filled in in Latin characters and should exactly match the information in the documents proving your identity.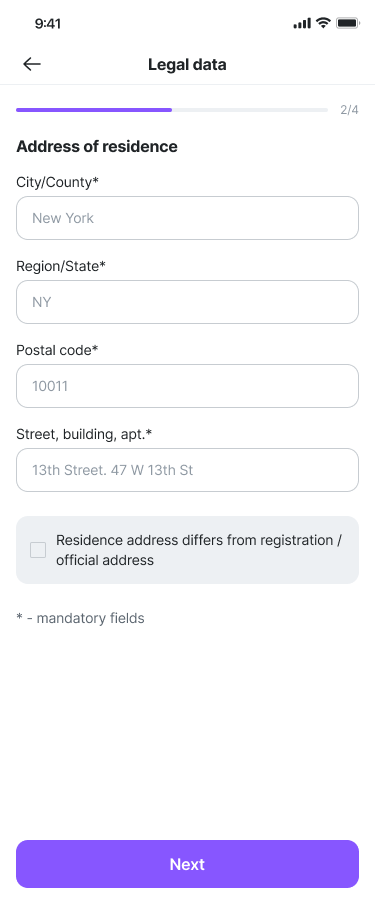 Proof of identity
First, you need to upload a scan or photo of a document proving your identity.
It could be a:
passport
ID card
residence card
driver's license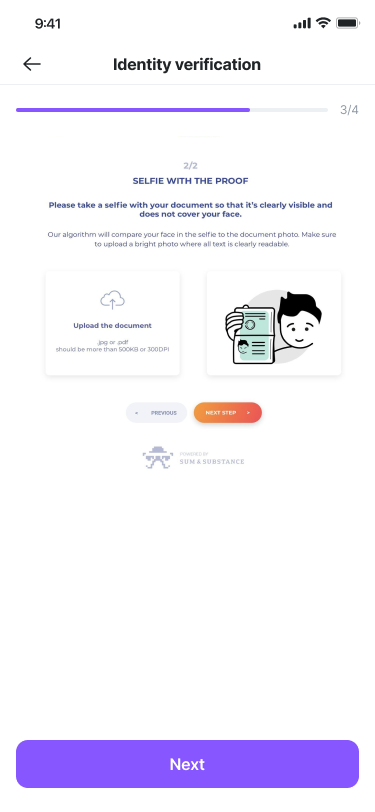 Only scans and photos of original documents not edited in photo editors are accepted. Photos should be of good quality, taken on a neutral background, without glare, flash, and other objects in the frame, with well-read text.
The next step is doing biometrics: you need to look at the camera and make a circular motion with your head. The system will compare you with the document photo to make sure it's really you.
Two-factor authentication (2FA)
In order not to doubt the security of your money and data, enable two-factor authentication (2FA).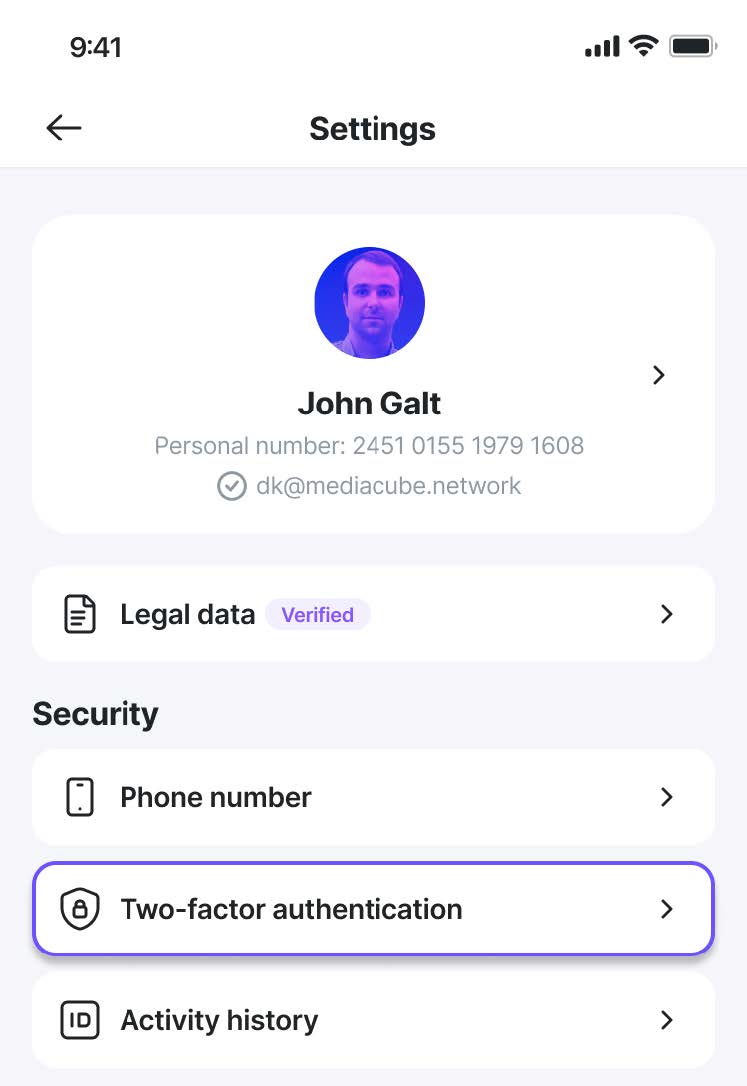 If 2FA is enabled, there are two ways to confirm login to your account. The first is entering a password or authorization via a social network. The second is the secret code from the SMS that we send to your phone number. It is impossible to log in without phone access, and it is much more difficult for scammers to get into your account.

To get SMS messages, link your phone number to your account.