With MC Pay you can get paid to:
- Bank accounts (USD, EUR and other local currencies)
- Bank cards
- E-wallets (PayPal, Payoneer)
- Cryptocurrencies (BTC, BNB, ETH, TRC20, ERC20)
To view all available payment methods, go to MC Pay on the "Balance" page and click the
"Withdraw" button.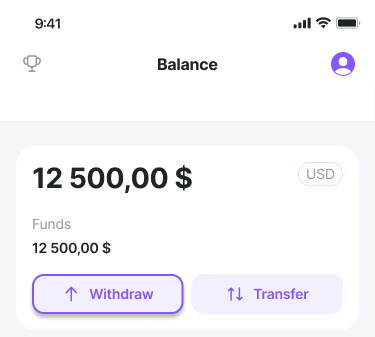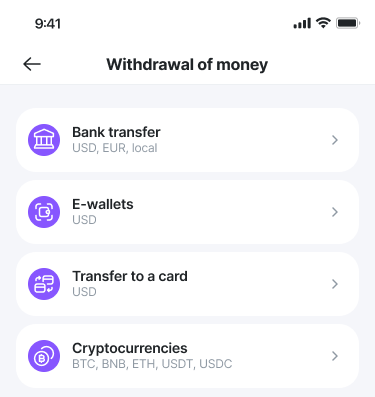 Choose the required payment method and fill in the details to withdraw money.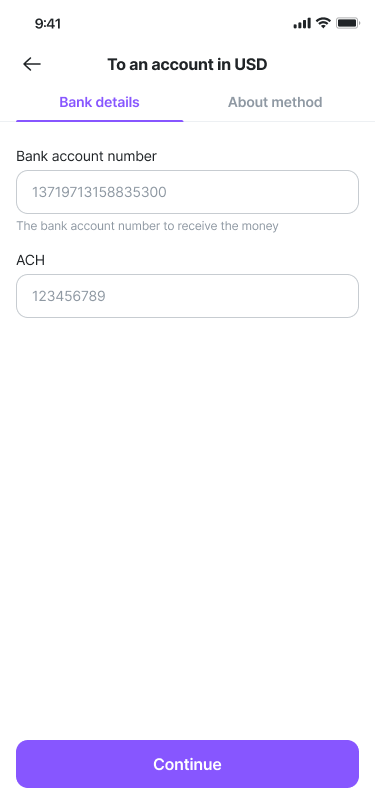 Before withdrawal, you can review the conditions of the payment method - go to the "About Method" tab.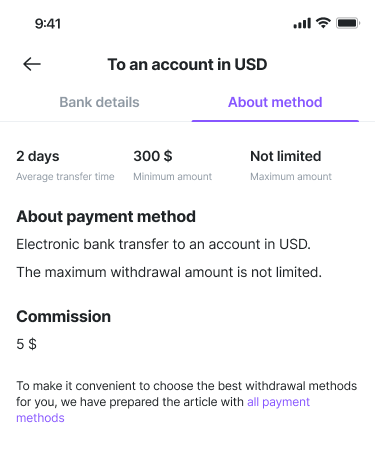 To see how the fee is calculated when withdrawing money, click on "Details". This button will appear when you enter the desired withdrawal amount.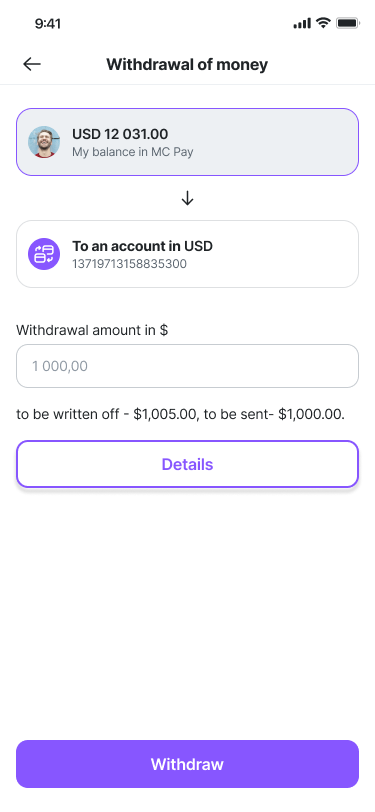 Clicking on "Details" will open your detailing. It shows how the withdrawal amount is calculated: what are the fees and what is the conversion rate if you withdraw in another currency.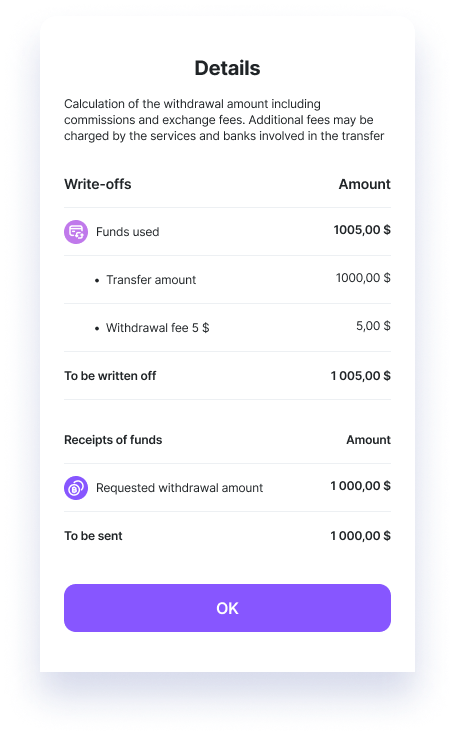 After successful withdrawal, you can save the template so that you don't have to enter the details again next time.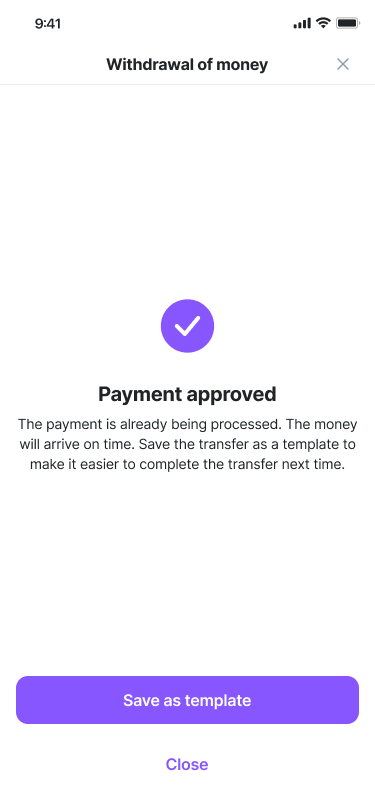 Saved templates will be displayed in the list when you click on the "Withdraw" button again.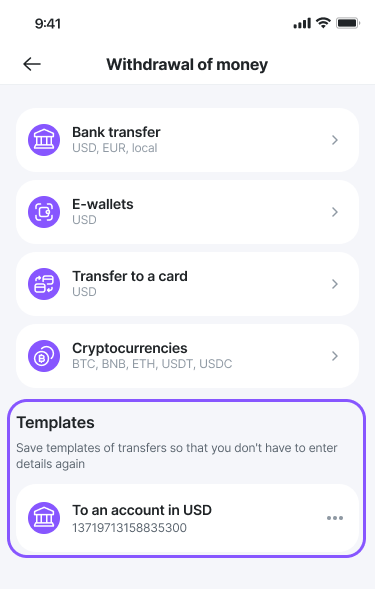 You can download the invoice if necessary after the transaction has been confirmed.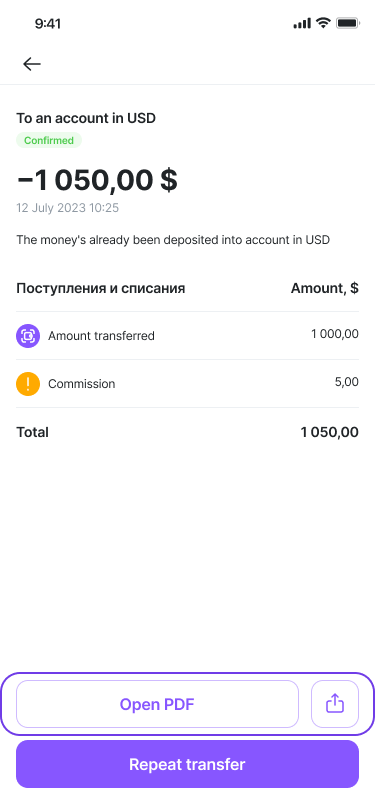 Support Center
If you have any questions or troubles using the MC Pay, please contact MC Pay support team by clicking the section Support Сenter (Settings)